Home > About Us > Achievement
Last Updated On: 02 Oct 2020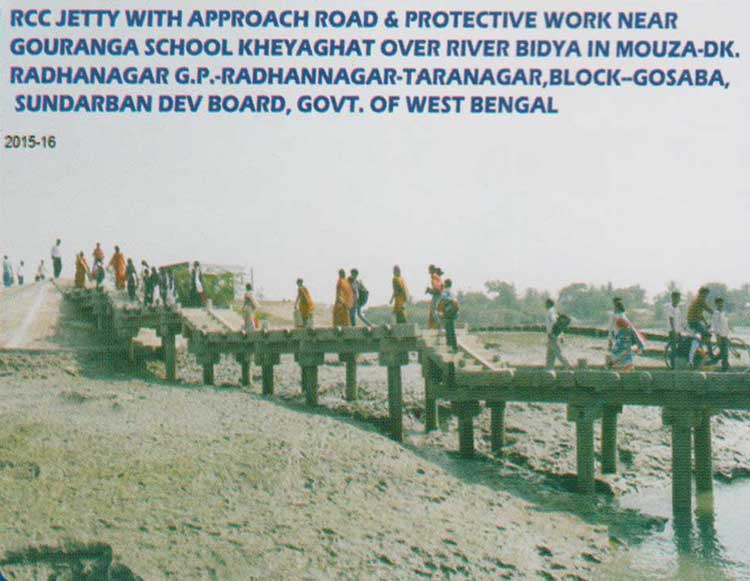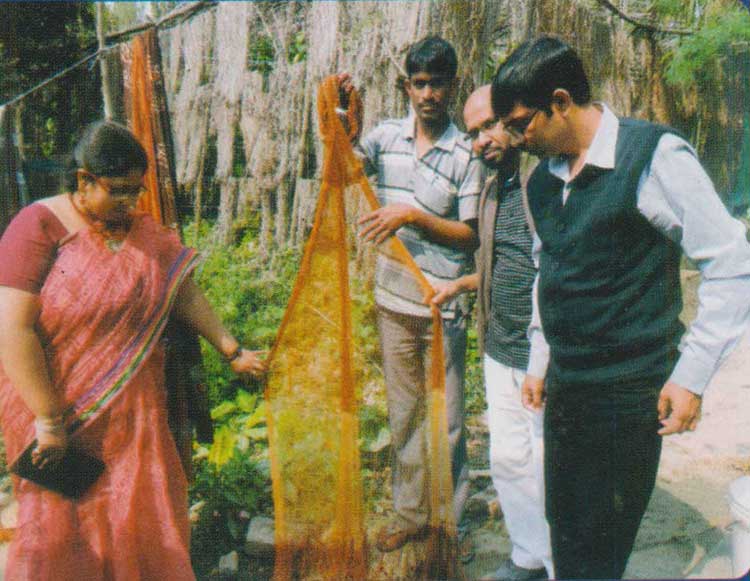 NOTABLE ACHIEVEMENTS DURING THE PERIOD FROM 2011-12 to 2016-17
Infrastructure Development for Improvement of Transport & Communication Network including landing facility in Island area: -
ROADS
Construction of 1676.025 K.m of Brick Paved Road.
Construction of 290.582 K.m of Concrete Road.
Construction of 315.832 K.m of Bituminous Road.
BRIDGE
Construction of 6 (six) numbers of R.C.C. Bridges, namely Saptamukhi Bridge over River Saptamukhi at Gangadharpur – Durbachati, joining Kakdwip and Patharpratima Blocks, Sutarbag Bridge over River Sutarbag at Banstala – Baragheri at Mathurapur – I Block, Kumarpur Bazar Bridge over Atherogachi Canal (Tidal) at Patharpratima Block, Sikirhat Bridge over Sikirhat Khal connecting Joynagar – II and Kultali Blocks, Mridanga Setu at Bolerhat over River Mridanga Bhanga connecting Mathurapur – II and Patharpratima Blocks and Adibasi Bazar Bridge over Atherogachi Canal at Patharpratima Block.
R.C.C. JETTY
Construction of 131 R.C.C. Jetty including Jetty at Lot No. 8.
SPORTS COMPLEX
The department has already completed construction of Sports Complex at Raidighi & Canning.
ACTIVITIES OF THE AGRICULTURE, FISHERY & SOCIAL FORESTRY DIVISION
AGRICULTURE:- Over Four Lakh of beneficiaries in the small and marginal farmers category were distributed various agricultural inputs like seeds of Yam, Sunflower, Vermicompost, etc and implements like paddy threshers, sprayers, pump sets, etc.
FISHERIES:- Thirty Five Thousand beneficiaries in the poor fisherman category were distributed fingerlings, lime, fish feed, etc. and were trained to increase their capabilities.
SOCIAL FORESTRY:- Nearly Four Thousand Hectares of land were brought under plantation of Mangrove, Jhaw, etc.
Source: Let's Unite to Grow Together, 6 Years: A Saga of Spectacular Growth.